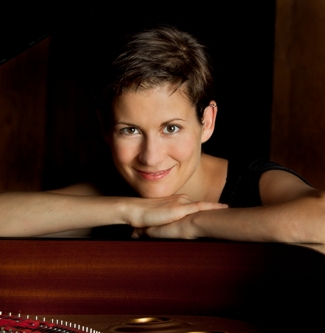 Mostly Mozart
Featuring Mozartean Pianist,
Anna Polonsky
Conductor,
Robert Manno
Saturday, November 28, 2015
8:00 pm
Doctorow Center for the Arts
7971 Main Street, Village of Hunter
The Windham Festival Chamber Orchestra returns for their annual Thanksgiving weekend concert with 23 musicians, featuring pianist Anna Polonsky performing works of Mozart. The program includes Symphony #17 in A Major (K.129) and Concerto for Piano and Orchestra #9 in E Flat (K.271) of Mozart, as well as Haydn's Symphony #28 in A Major and Eclogue for Piano and Strings by Gerald Finzi.
Anna Polonsky is widely in demand as a soloist and chamber musician. She has appeared with the Moscow Virtuosi, the Buffalo Philharmonic, the Columbus Symphony Orchestra, the Memphis Symphony, the Chamber Orchestra of Philadelphia, the St. Luke's Chamber Ensemble, and many others.
Windham Festival Chamber Orchestra was formed in 2000 by conductor Robert Manno and has performed at the Windham Civic Centre Concert Hall and the Doctorow Center for the Arts. The orchestra is comprised of the finest musicians from the New York area and includes current and former members of the MET Orchestra, New York Philharmonic, New Jersey Symphony, NYC Opera Orchestra, NYC Ballet Orchestra, Mostly Mozart festival Orchestra, American Symphony Orchestra, American Ballet Theatre Orchestra, Hudson Valley Philharmonic, Albany Symphony Orchestra, the Chamber Music Society of Lincoln Center and many other esteemed New York area ensembles.
This performance is part of the Piano Performance Museum Concerts & Conversations series of the Catskill Mountain Foundation's presenting season and is made possible with the generous support of the Jarvis and Constance Doctorow Family Foundation.