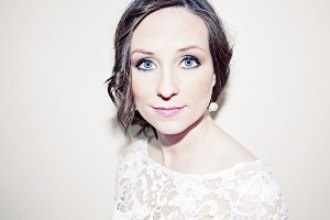 A Treasure Trove of Gaelic Song
Saturday, October 10, 2015
8:00 pm
Doctorow Center for the Arts
7971 Main Street, Village of Hunter
"A sublime and impassioned singer…" –Mark Radcliffe, BBC Radio 2 / BBC 6Music
Exuding romance, beauty and sorrow, Julie Fowlis shares Gaelic music and culture this fall at the Doctorow Center for the Arts. She is a groundbreaking artist, enticing new audiences worldwide with adaptations of songs from her native Scottish Gaelic tradition. This stylish, exuberant show is one for the entire community. The Scottish narratives and musical energy will be endless in this classy and evocative performance. Celebrate the unique textures and rhythms, whether you know Gaelic or not. You'll be sure to find yourself stomping your feet and clapping your hands during this performance. 
Julie Fowlis is backed by a subtle and classy acoustic trio: her husband, Eamon Doorley, playing bouzouki guitar; Tony Burne on guitar; and thoughtful fiddle work from Duncan Chisholm. Fowlis herself adds whistle and harmonium.
Widely popularized as the featured singer on the soundtrack to Pixar's Brave, Julie is truly one of Scotland's contemporary treasures.
This performance is part of the Catskill Mountain Foundation presenting season and is made possible with the generous support of the Jarvis and Constance Doctorow Family Foundation.