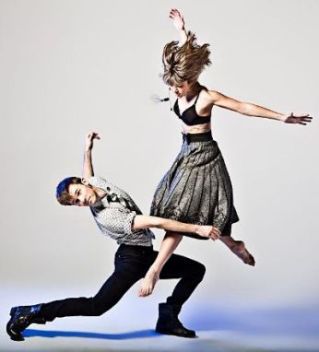 Dance That Hits Your Pleasure Receptors
Larry Keigwin, choreographer
Saturday, June 6, 2015
7:30 pm
Orpheum Film & Performing Arts Center
6050 Main Street, Village of Tannersville
"It's rare that a modern-dance concert hits all the right notes: a good length (leaving you wanting more but still feeling that you've got your money's worth); well-crafted pieces presented in a sensible order; alert, engaging performers with great technical skill; dances that show humor and drama in equal measure; and accessibility". –Andrew Boynton, The New Yorker
Keigwin & Company will be in residence at the Orpheum for three weeks as part of a long-term dance residency partially funded by New York State Council for the Arts. During their residency, they will create new work, outreach to the local community, and perform an evening of dance in the last days at the Orpheum.
Larry Keigwin is a native New Yorker and graduated from Hofstra University, where he received a BA in Dance. He founded KEIGWIN + COMPANY in 2003 and as Artistic Director, Keigwin has lead the company as it has performed at theaters and dance festivals throughout New York City and across the country.
This performance is part of the Catskill Mountain Foundation presenting season. Keigwin & Company's 3-week long-term residency at the Orpheum is made possible with funding from New York State Council for the Arts.