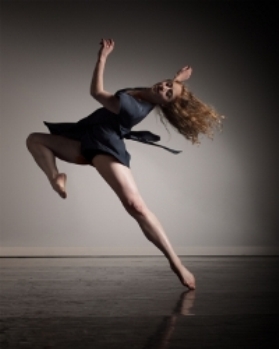 Dancing 'round the Hearth
Friday, April 24, 2015
3:00 pm
Orpheum Film & Performing Arts Center
6050 Main Street, Village of Tannersville
This is a community event and tickets are Free. Proceed to 'Buy Tickets' to reserve your tickets in advance.
During its residency at the Orpheum Theater, Schoen Movement Company plans to work on the creation of a new piece titled "Storyboard," where, similar to historical storytelling around a fire, tales bubble up from a group, find temporary life, and then dissipate into the air. Movement will be built using modern-day podcasts of real people's stories. The company will also be working on expanding an existing piece titled "Robotic Love" in which two dancers find strange attraction to one another. Their connection is sweet, if not detached, and surprisingly human, in spite of their mechanical vocabulary.
Join Schoen Movement Company at the end of their residency in a showcase of their new works for the community. This is free and open to the public.
The Catskill Mountain Foundation is pleased to support this dance residency at our facilities and offer this exciting showcase performance for the community. 
CLICK HERE to learn more and to purchase tickets!