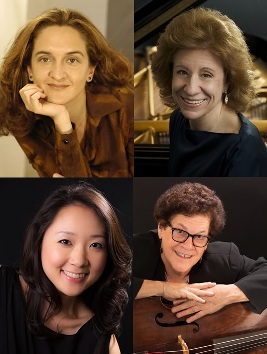 Around the World in 80 Minutes 
A musical tour du monde
Saturday, August 1, 2015
8:00 pm
Doctorow Center for the Arts
7971 Main Street, Village of Hunter
Travel the globe "by ear" without ever leaving the concert hall in a musical tour du monde,provided by faculty and students  of Manhattan in the Mountains as they play the music of composers from the far corners of the world.
Manhattan in the Mountains, a program of the Catskill Mountain Foundation, offers highly personalized rigorous musical training in solo and chamber music for violinists, violists, and pianists, ages 13 and up working under the guidance of an internationally renowned faculty.  Nestled in the Catskill Mountains two hours from New York City, the festival provides a uniquely individual approach to developing musicianship. Through concerts, open master classes, lecture and other events, the public is invited to join in the process acknowledging that live performance is an integral aspect of becoming a professional musician.
This performance is part of the Piano Performance Museum Concerts & Conversations series of the Catskill Mountain Foundation's presenting season.