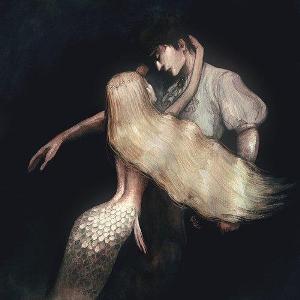 A Baroque Opera by Handel
The inspiration for "The Little Mermaid"
The Four Nations Ensemble  
Saturday, September 5, 2015
8:00 pm
Orpheum Film & Performing Arts Center
6050 Main Street, Village of Tannersville 

"From its first notes, the quieter sounds of the strings and fortepiano were perfectly balanced, and dynamic changes were not less dramatic in the hands of these players. It was wonderful to hear such an ensemble."
Howard Vogel, The Woodstock Times, NY
What is the result when George Frideric Handel, Alexander Pope, and John Gay conjure up a delightful entertainment for a small group of friends spending a holiday weekend at an English country house? A Party Piece! Acis and Galatea moves from giggly delight to some of the most moving and gorgeous representations of love and loss in all music.  With two recorders, two oboes, two violins, cello, harpsichord and 4 of America's finest soloists, the Four Nations Ensemble offers for all your labors on Labor Day weekend, a sweet shepherd and his loyal friend, a water nymph as irresistible to us as she is to the shepherd, the cyclops, and the birds, and an awkward, goofy, besotted cyclops who ultimately proves fatal to all joys.  This semi staged performance, directed by Steven Hamilton and led by Andrew Appel hopes to transport you to a party in Chatsworth or Castle Howard in 1730.
Introduce your family to opera, the Baroque, and great music with this unforgettable masterpiece and allow a Sunday evening at the Catskill Mountain Foundation to become part of a great and timeless holiday weekend.
Directed by Stephen Hamilton
Acis:  Thomas Cooley
Galatea: Laura Heimes
Polyphemus: Philip Cutlip
Damon: Aaron Sheheen
Oboes and recorders: Debra Nagy and Stephen Hammer
Violins: Tatiana Chulochnikova and Olivier Brault
Cello: Loretta O'Sullivan
Harpsichord and musical director: Andrew Appel
This performance is part of the Piano Performance Museum Concerts & Conversations series of the Catskill Mountain Foundation's presenting season. It is funded in part by the New York State Council on the Arts with the support of Governor Andrew Cuomo and the New York State Legislature as part of the Mainly Greene 'American Masquerade' program.